And the tank goes on...
The Lucky Tank is progressing nicely, as you can see: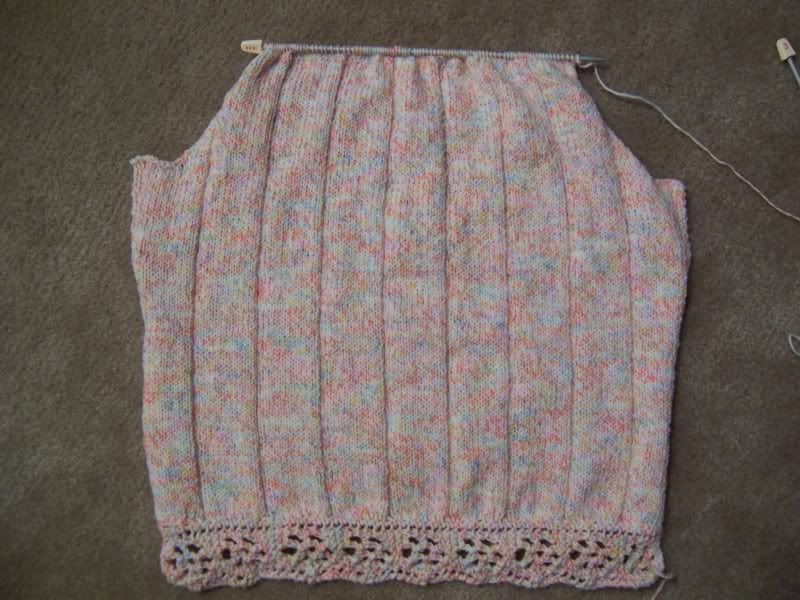 The pattern is from the new
WendyKnits
book. I've finished the armhole shaping on the back, and just have to follow the pattern up to the shoulders. I've still got doubts that I will finish this in the recommended yardage; I bought an extra skein just to be sure. Still, I got a great price on the yarn, and even at 4 skeins, this will be a very affordable project. I've got doubts too that I will finish this in time to wear it in Seattle, and I'm not sure I want to try to bring 10" metal straights on the plane. Oh well, I'll have to cast on something new for the trip! Darn! Perhaps the Regia sock yarn languishing in stash?