Clapotis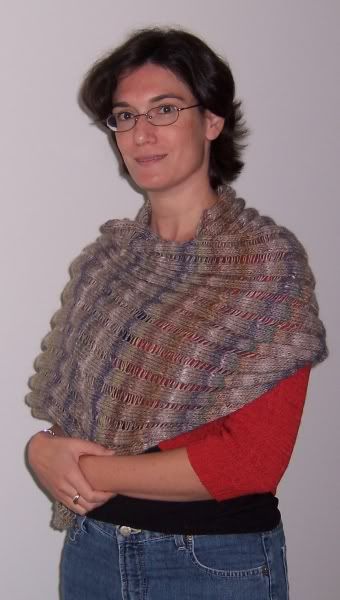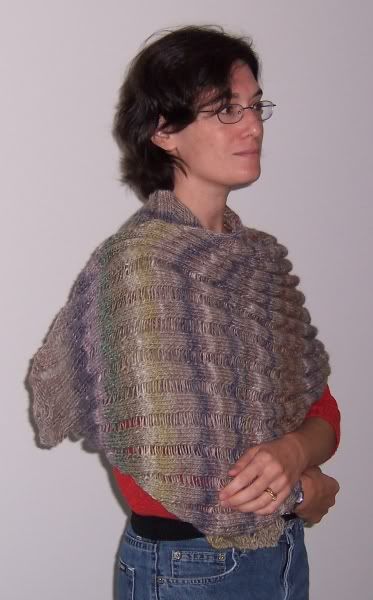 Pattern: Clapotis
Source:
Knitty.com
Yarn: Noro Silk Garden, Color 88. 6.5 skeins
Needles: US 8 (Addi Turbo)
Started: 9/13/2006, Ended: 10/7/2006
Pattern Notes and Lessons Learned: Great, quick knit. I love the way the columns "curl" after the stitches are dropped; the shawl is cozy and kind of "hugs" you. There was a little more green and rust/brown in this colorway than I was expecting - I thought the tan and purple would be more dominant. Overall though, it is a light, generally neutral colorway that will not clash with most of my office-wear (this wrap is destined for my office).