Labor Day laziness
I wish....
We're having a peaceful three-day weekend here at home. No pressure to travel anywhere, which is a blessing. Spent Saturday at
Lake Farmpark
, and Sunday doing a little geocaching after our picnic lunch. Tomorrow we'll head down to Taste of Cleveland to stuff our faces and see
Cowboy Mouth
perform. DH reminded me what happened last time we went to see a band we last saw 10 years ago. Should be good though, as long as the weather holds.
I'm plugging away on the front of Eastlake - I picked it up again last week after its summer hiatus. It's the only thing on the needles now - I finished the childs yoke pullover and the Rick socks.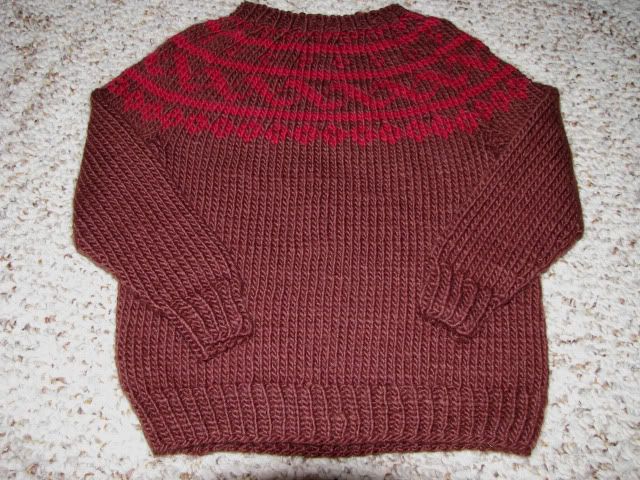 Pattern: Bernat free pattern (Child's Pullover and Toque)
Needles: US9
Yarn: Brown Sheep Lamb's Pride Worsted in Roasted Coffee and Raspberry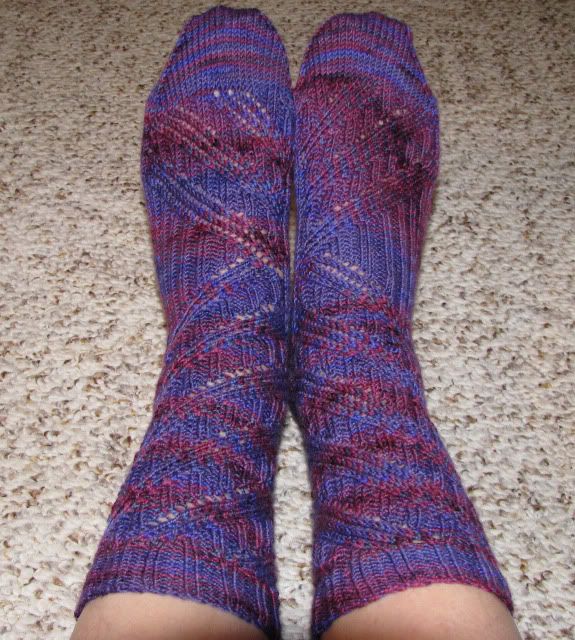 Pattern: Rick
Designer: Cookie A. in Sock Innovation
Yarn: Cherry Tree Hill Supersock Merino, colorway unknown
Needles: US2
The pooling on these isn't as noticeable as in the photos - something about the way reds and blues get filtered in the camera.
It's been a nice weekend - I hope we have more weather like this!