A pattern continued..
and a gift received. Lookee below! It's a felted clutch purse from my upstream OneSkein Secret Pal Brenda, in North Carolina. The color is a light tweedy peach.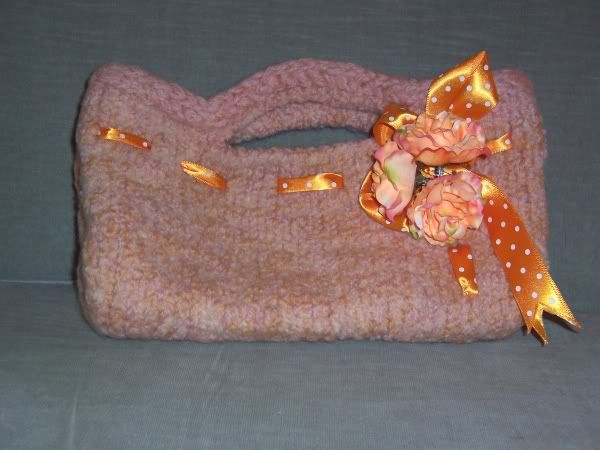 I guess I should have added something else to the picture for a sense of scale. It's big enough to hold my wallet, hairbrush, lipstick, cell phone and a sippy cup for my daughter. Not as big as my everyday luggage, but not so small I couldn't use it for a day of light shopping and going out with family. My smallest purse fits not much more than a driver's license, $20 bill, and lipstick, but not the car keys. A little to small to actually be useful. Thank you Brenda!
Knitting
I added another pattern repeat to the short row modular scarf. I'm liking it a lot more now that I can see the pattern coming through. I'll continue on and make this scarf length.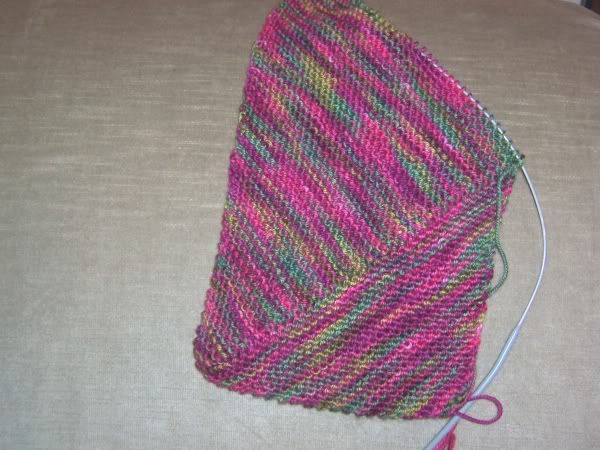 I really like the
Diamond Modular Scarf Pattern
from Iris Schreier/Artyarns, which I understand uses the same techniques. I'll look for it next time I'm at the LYS (today after Audrey's 2 year well-baby checkup, if all goes well). It's currently the first pattern in the pattern section of the link, but if they change it - it's pattern P50.
Adding to the data
Jerry and Maxy
is holding a contest to collect data for her Random Knitting Theory #1 - how does the shape of a knitter's hand influence whether they knit English or Continental. Personally, I knit Continental because my grandmother knit Continental. And she knit that way because her mother knit that way. And grew up in Germany, where everybody knit that way.
Here are the photos of my hand, and my hand in action: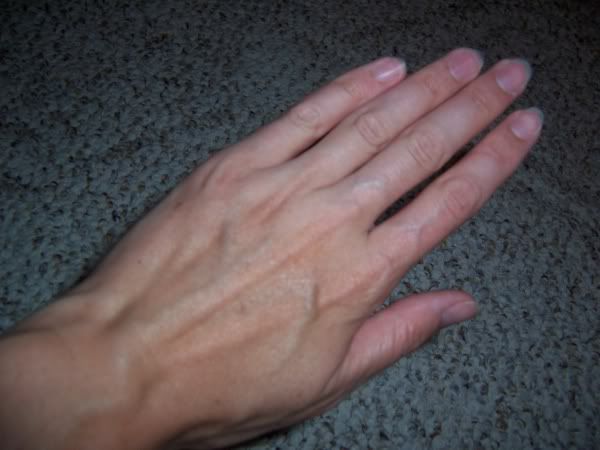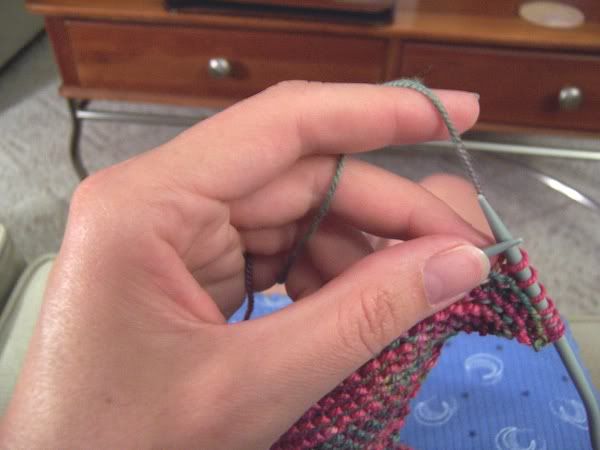 That's all for now folks! I'm heading off on vacation tomorrow - I'll try to post a couple of nice lake shots for you all.