I'm unemployed!
But in a good way....
I had my final day at work on Tuesday, and my new job doesn't start until November 1. So, I have two whole weeks of nothing to do! Ha Ha Ha, I wish!
I started off yesterday by running all those tedious errands that I put off all summer: got the car emissions tested, renewed the car registration, deposited a check, got a passport photo, sent in passport renewal application, and took a drug test/pre-employment physical for the new job. And all that before lunch!
After lunch I sat down and worked on Swallowtail for two whole hours - I am done with the budding lace section finally. I can't tell you how hard it was to sit on the couch and knit in the middle of the day. I kept thinking I should be "doing" something - chores, shopping, clean the house, make a fancy dinner. But I set the goal of finishing this section, so I did it, then I went for a jog (outside, in the daylight!), picked up some stuff at Target and the grocery store, and made a nice, if not fancy, dinner.
Here's the progress on Swallowtail: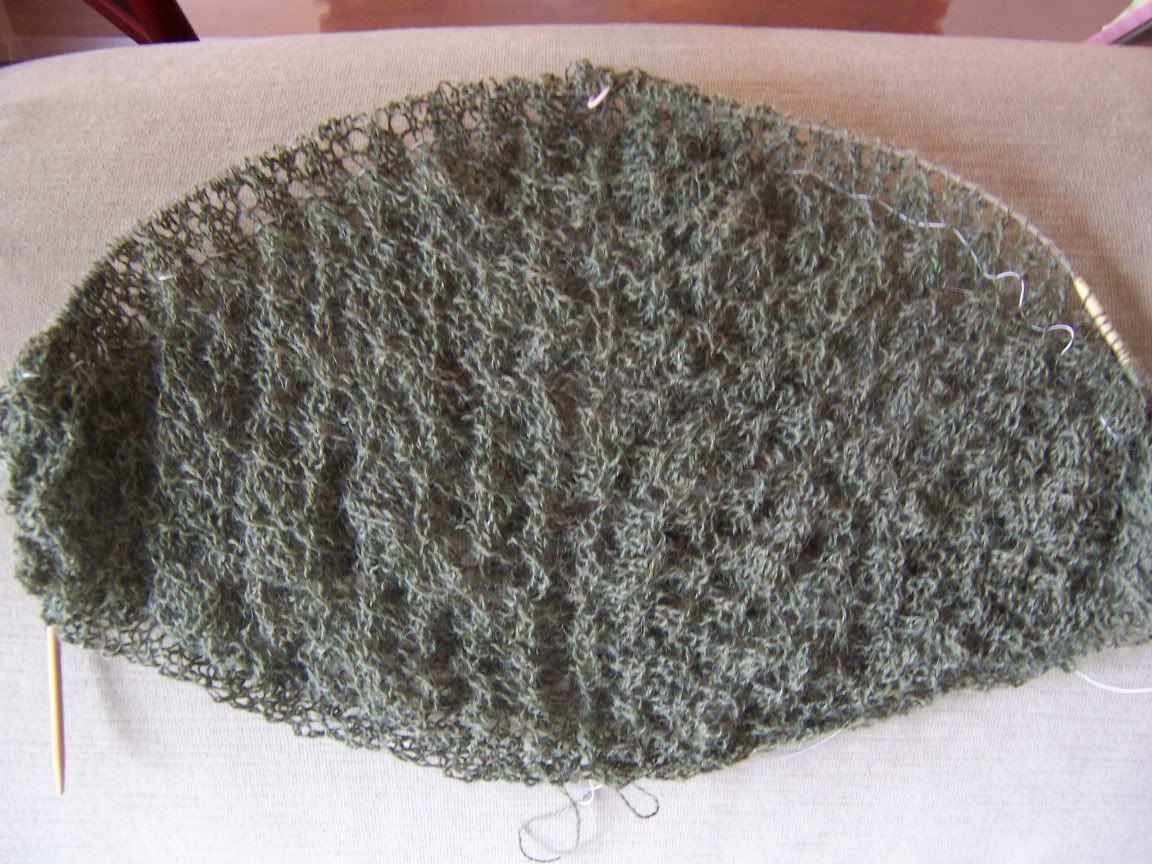 Started the section with the nupps last night. Say it with me...nupp nupp nupp. Maybe this should be the Three Stooges Shawl? Nupps = fun. P5tog = bite me.
I'm heading off to see the parents for the next week - no posting for a while. I won't take Swallowtail with me. It's for my MIL, and my mom gets all wierd about me doing anything nice for my in-laws. Nevermind I made a lace scarf for her birthday in March this year.
If my Knitpicks order arrives today, I'll take some of the yarn and start swatching for a new sweater for Audrey. If not, there's some sock yarn in stash that is looking for a road trip.
Have a good week y'all!