It doesn't itch!
I bring you - the Eastlake sweater.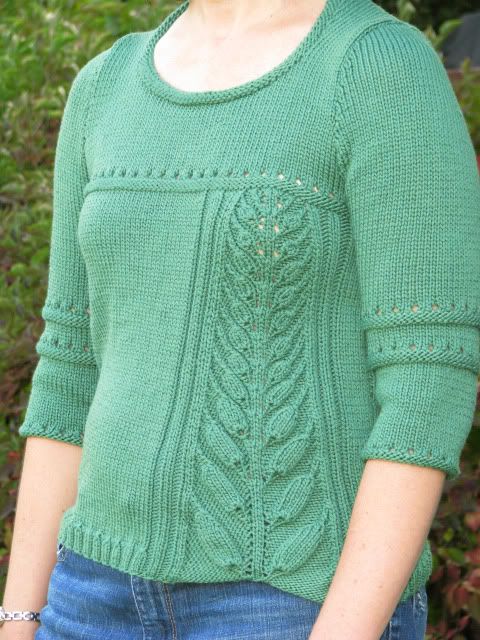 Pattern: Eastlake
Designer: Norah Gaughan
Yarn: Da Vie Zenith
Needles: US 6 & 8
Notes: check Berroco for errata, there are several. I would also recommend working the front first, not the back. The back instructs you to work even to so many inches - in my case, this was about 4 rows fewer than the number required to finish the lace chart on the front. And you sort of want the purl welts on the front and back to match up, you know?
I wore the sweater to work today for the first time. I love it! So soft and squishy, no itchies at all, which is rare for me with wool. The elbow-length sleeves worked very well for the fall weather, and I got several compliments on it.

We're having a cool wet fall here, no crisp sunny days for crunching through the leaves. I'm giving up on the last of the basil, no motivation to harvest the last bush before the probable frost tonight.