February is Finished!
Here we are, the 1st week of March – what have I finished last month? One pair of mittens, one shawl, one pair of socks. Not too bad! Still on the needles/sewing table: Maluka, the casserole tote, the quilt and the Christmas stocking(s). Maluka is nearly done – I'm in the stockinette section at the top and it is going really fast. I added 6 border repeats (total of 39) based on many peoples' comments that they wished it was larger. I also want to use up as much of the yarn as I can – I have 400 yards, and the shawl as written only takes 250 - 290.
My mitten entry won a prize on Jeanne's blog! She brought it to knitting last night – wow, I am so awed at the generosity (and skills) of her friends that donated prizes. There is a small tote bag/purse (jenbuza bags) in bright spring colors: ,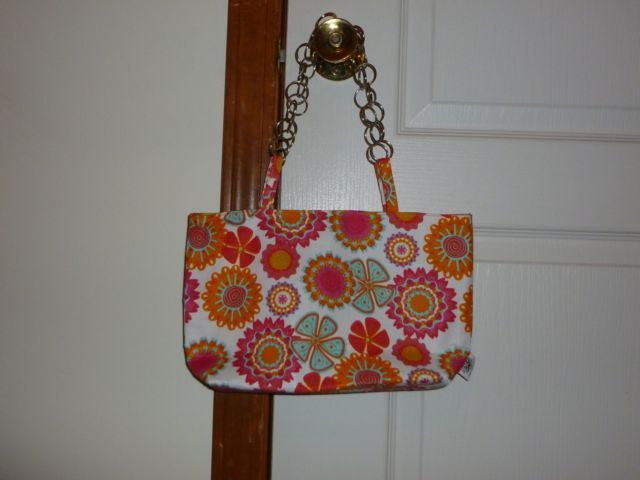 a box of handmade soaps in flavors good enough to eat:,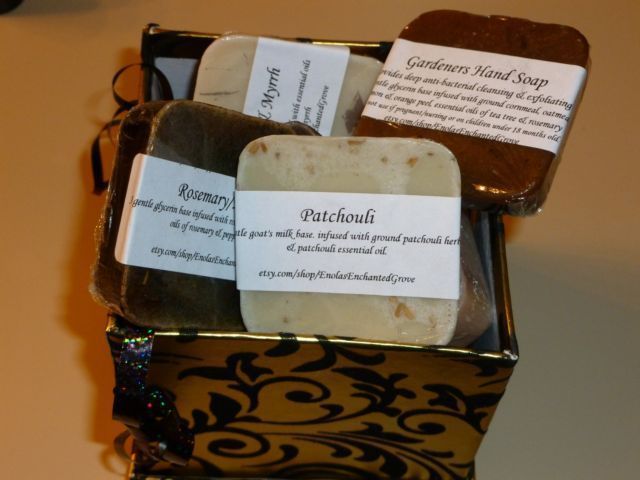 and a framed linoleum block print by Susan. I'm thinking living room for the print – the clean lines and simple color scheme will go well in there.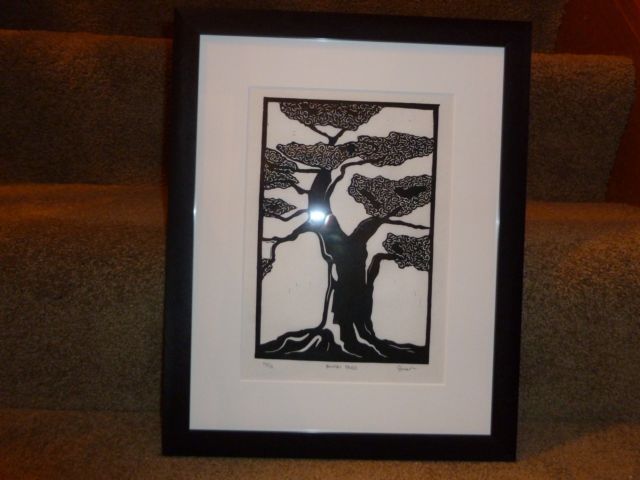 Weight: goal + 3.5 lbs! Will I be able to maintain this? I don't know. The key really seems to be portion control and limiting carbs, which is very hard when cooking for a family. I spent most of last week at a conference in Florida, which when done right, can be a great way to kick start some good habits. Typical conference day: lectures start at 8:30, and the "commute" is a quick 2 minute walk from my hotel room to the conference room on the first floor. Plenty of time for some exercise before the day starts, and I don't even have to get up early (compared to my Cleveland alarm clock). Bonus: February in Florida means you can jog outside in a t-shirt and shorts – much preferred over the treadmill at home. Grab a Luna bar and some water for breakfast, wash up and walk past the table of donuts and muffins by the conference room, sit down with a cup of tea. Morning coffee break: continue to ignore the donuts and muffins. Lunch: this conference provided a buffet lunch each day – awesome. At a larger conference, you are usually on your own and that can mean food court or fast food near the conference center. Fill up half my plate with salad, take a piece of fish and a roll, more iced tea. Afternoon coffee break: no cookies or brownies for me! Dinner: on my own two nights, (Indian the first night, Lebanese the second), the third night was the conference reception and I got invited to join a group of people going to Bonefish Grill. Reception and dinner out with a group means total calorie splurge, but we all need a night off, right?
Conference ended at lunch Friday but I booked an extra day of vacation for myself. Friday afternoon – sunny and 87°F. Pool time! Got a little tan. Friday night – choice of sitting in hotel room (boring), going to bar alone in strange city (not happening), or driving up to a sports complex in the 'burbs and going skating. Guess which one I picked? OMG I had forgotten how much rental skates suck! Black and blue all over – falling doing the simplest things.
Saturday was much cooler – only upper 60's, not really a pool day. I checked out of the hotel, spent the morning at the outlet mall picking up some new clothes for the spring and the afternoon at Lake Louisa State Park, about 30 minutes west of Orlando. Perfect hiking weather – I spent two hours on the "orange" trail wandering through a cypress forest. Microclimate changed from pines to cypress dripping with Spanish Moss, a blackwater stream, a sandy beach. So peaceful and quiet, so opposite of Orlando. Headed back to the airport and collapsed.
Tried nothing really "new" the last two weeks – just trying to keep up with work and family schedules, sticking to the tried and true. Last swimming lesson was last night – and nothing (sports wise) on Audrey's schedule for a while – skating goes through the end of March for her, then I think we're done until Fall.