The Halfway House
As promised - photos! I have two half-finished FO's to wear - my left hand and one foot will be toasty warm at least. This is what happens when you cast on two things at once.
Up first: Northern Lights (left) mitten, done in KnitPicks Palette yarn, with pattern also from KnitPicks. My first real serious attempt at Fair Isle. Quite lumpy, actually. You can't see the uneven stitches in the photo. I think some of it will even out with blocking, but it's still going to be a work in progress.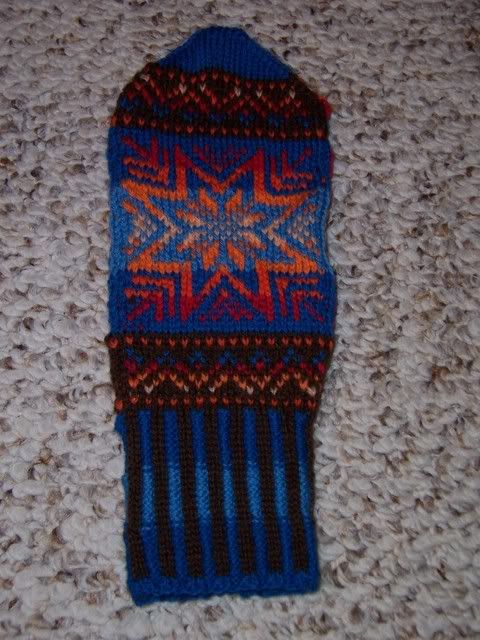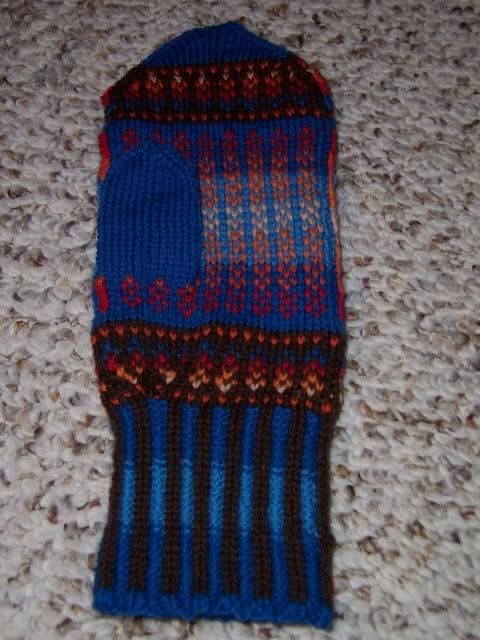 Next - a plain stockinette sock in Socks that Rock Love in Idleness. The toe - Method Two from
Wendy's Toe-up gusset heel pattern
, the heel -
generic Widdershins
- so very many thanks to Mel for this easy-to-follow translation of the
original pattern
.
This is the easiest toe-up cast on I have tried by far! No waste crochet yarn, no fancy fingerwork (Magic cast on). Just the humble backward loop. So simple, even I can remember it!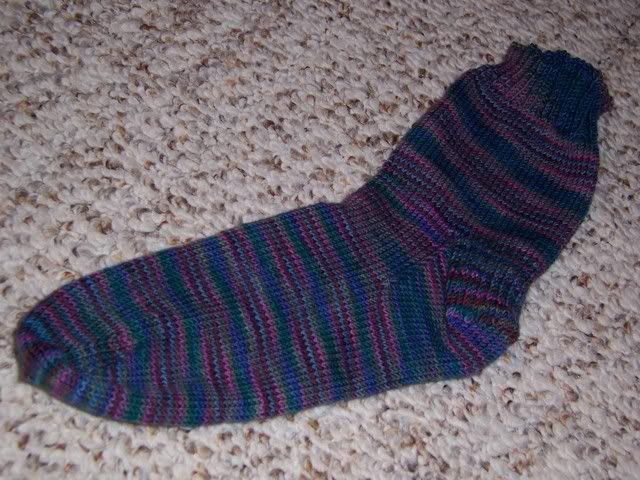 And now - off to the mall to tackle the Elves!
Labels: Love in Idleness, Northern Lights