Minimalist Cardigan - finished!
It's finally finished! Begun September 17th, finished seaming about 2 weeks ago. First wearing - to work the day of our Holiday party. Such a yummy squishy sweater! The guard hairs in the yarn are too itchy for me to wear this with a sleeveless shell like the model in the magazine, but I like the way it looks with a skinny turtleneck too.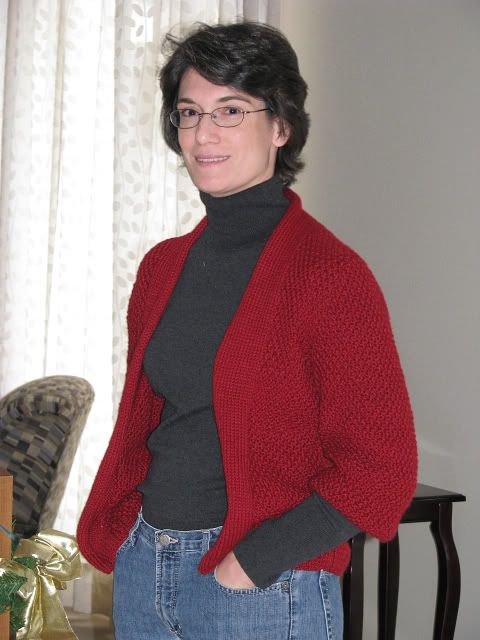 Pattern: Minimalist Cardigan
Designer: Ruth Nussbaum
Source: Interweave Knits, Fall 2007
Yarn: Knit Picks Andean Silk in Cranberry, 11 skeins (for 35.5" size)
Needles: US 8.
Pattern mods and lessons learned: do not attempt moss stitch in a dark, moving car. You will have to frog that section. Added selvedge stitches to side to assist in seaming.
Woot! I am all done with my sweater!
Happy Holidays everyone!