Little Blue Sweater
Actually, it's brown.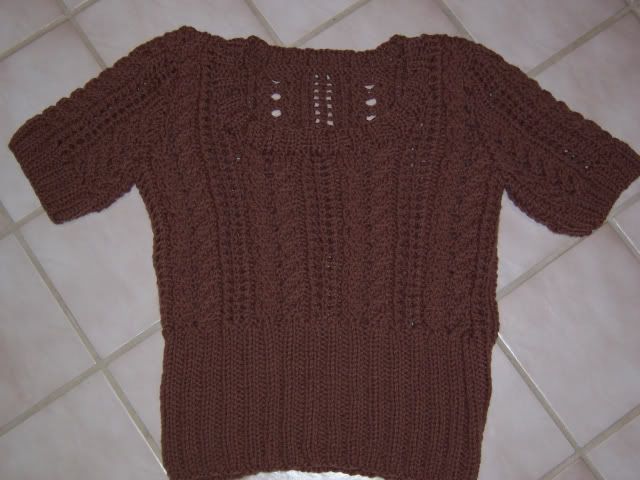 Super quick knit!
Pattern: Little Blue Sweater
Designer: Simona Merchant-Dest
Source: Interweave Knits Fall 2008
Yarn: Louet Riverstone Bulky
Needles: US11
Pattern notes and lessons learned: I had to go up several needle sizes to get gauge, and used the same needle for the ribbing and body. Might be due to the yarn substitution - I find "bulky" yarns to be more highly variable than say "worsted" or "DK". Yarn softens up nicely with washing, although not "next to skin" soft - not that this pattern would be quite modest enough without a shirt underneath anyway.
Pattern is well written; I felt the sleeve caps were a bit too square for my liking, but acceptable.