Hello there!
Well, it's been a while since I posted, but I have good excuses – really!
Memorial Day weekend I went to the Great Lakes Fiber Festival with my friend Becky, who just relocated to Wooster from Chicago. Fiber and Yarn galore! I wisely hit the ATM in the morning and withdrew the maximum I was willing to part with, and left the credit cards home. In the end, I didn't spend all my money, but I got plenty of fiber to practice spinning with, and some new yarn too. I also convinced Becky to buy a spindle and some fiber. Not that I'm trying to enable her or anything…
Showing off the goodies (all fiber was purchased in 4 oz. lots):
First, a mixed wool, mostly merino blend in natural shades. Primarily a creamy white with thin shots of dark brown throughout. I'm picturing a loosely spun worsted-bulky weight two ply. Warm puffy hat for winter?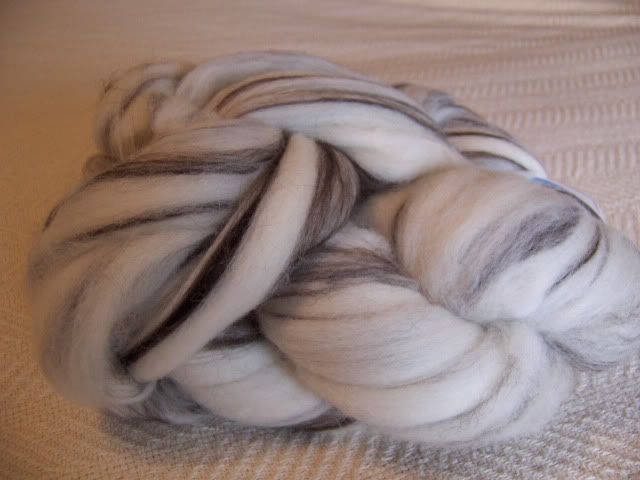 Next, a gorgeous Ashland Bay merino/Tussah silk blend. Smooth and shiny, this is drafting like a dream, producing smooth, glossy singles which ply easily into a next-to-skin soft yarn which looks like it will have good drape. My original plan was "no commercially prepped fibers", but I've wanted to try this for a while, and it was nice to see it in person before purchasing. Plus, the price was better than online.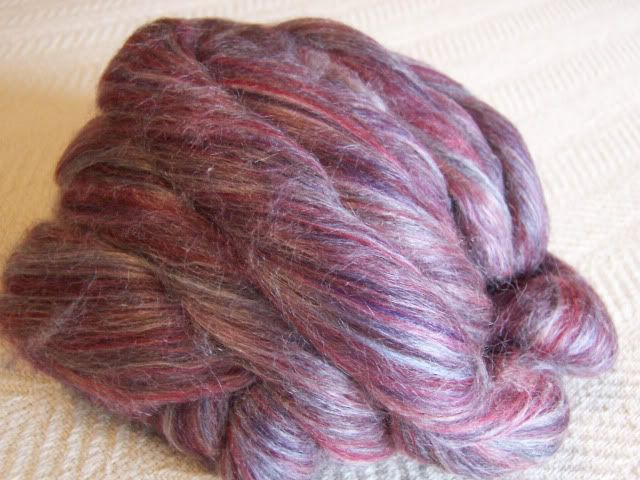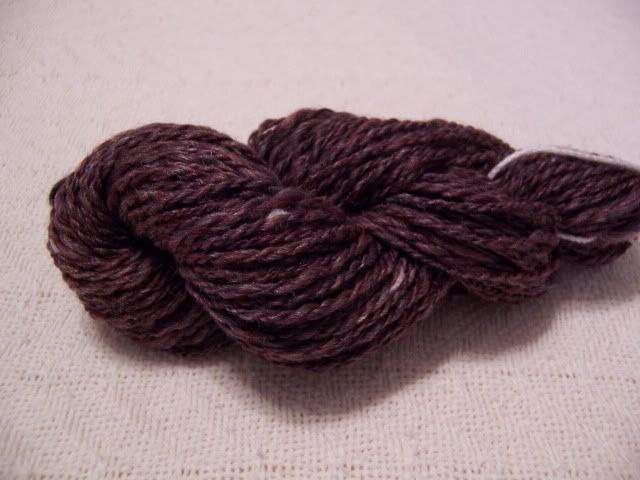 Third, a mix of llama and alpaca from Winding Creek Alpacas. This is cloud soft in the bag. As I tried to spin it though, lots of scratchy hairs are sticking out of the yarn, and the colors are very muddied. The sample skein at the booth seemed much nicer than this. If I try spinning from the fold, I get slightly better results, but I still don't understand how something so soft can have so many hairs in it.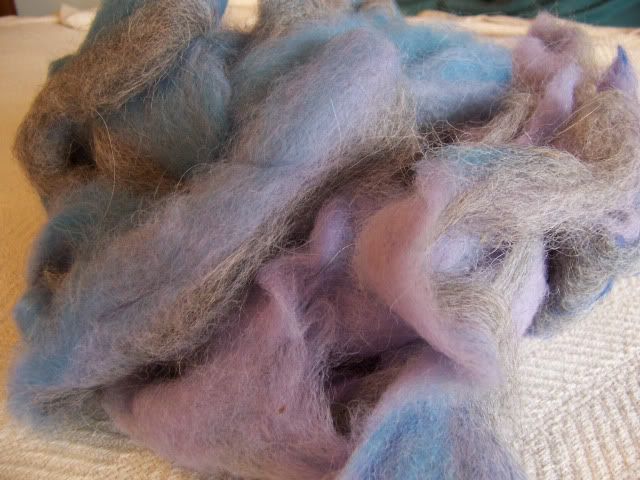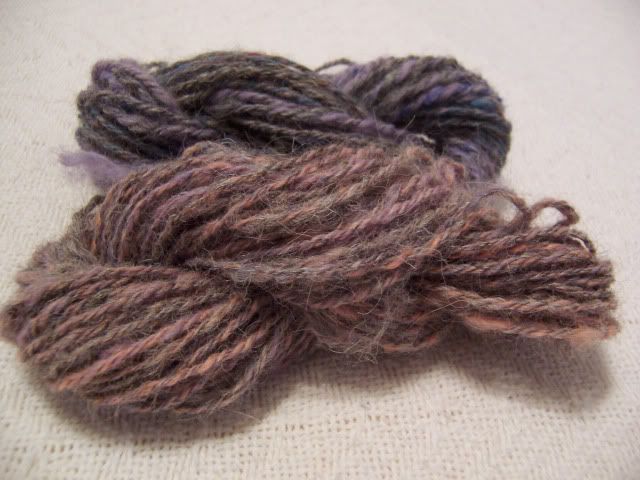 Lastly, a big 8 oz hank of handpainted pima cotton yarn. I hadn't planned on buying any cotton. It always seems that the summer is too short for handknit tanks and things, and they get faded so quickly, but at $24 for 595 yds, who can resist? I loved the colors at this vendor's booth – I will definitely seek her out at future festivals. The yarn is Alpine Petite II, in Twilight. The seller is The Weavers Loft, the product name is Yarns of Distinction. It's on its way to becoming a simple tank top, with a vine lace border at the bottom and simple wide ribbing in the body. Check out their website – they offer very generous yardage for the price, and I love the colors.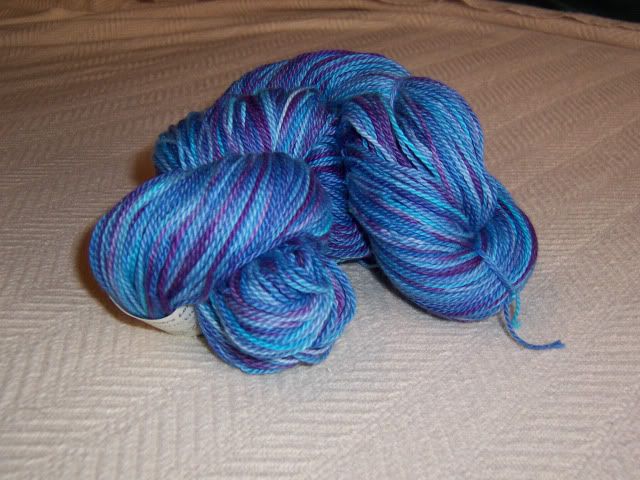 June has been super busy for me with Audrey's graduation (preschool? Seriously?), three anniversaries, Father's Day, and Audrey's dance recital. Now it's all over and I can relax. Phew… I whipped up "Ellie" for Audrey as a companion to her Webkins elephant. He's lonely, and Audrey won't play with him because she a) doesn't like his "hair" and b) he's kind of insecure and clingy. Bit of a doofus too, if you ask me. I think he is very sweet though, and could really thrive with a bit of attention.
So that's my excuse – what's yours?