Unexpected day off
You know what I hate about unexpected days off? You don't know you are having one until that morning when your kid says they aren't feeling well, and the thermometer confirms that they aren't making it up.
Because if I knew I was going to be home all day on a day when it's too darn hot to go outside anyways, I would have booked a couple of home-improvement type people to come over and take care of the non-critical tasks around the house that I hate to use my vacation days on. Like getting the tile floors' grout cleaned, stained and sealed for instance. Been meaning to do it for a while, but someone's got to be home when they are here. And today I am home. But they are not available last minute.
On the plus side, I cleaned the whole house, so that weekend chore is done, and I got some nice daylight for taking pictures of a few FO's without the flash. I may even crack open a few cookbooks and plan some menus for the next couple of weeks!
Between knitting group last night and this morning, I've really made some progress on the summer tank top I'm knitting for Audrey. I'm just about ready to divide for the armholes.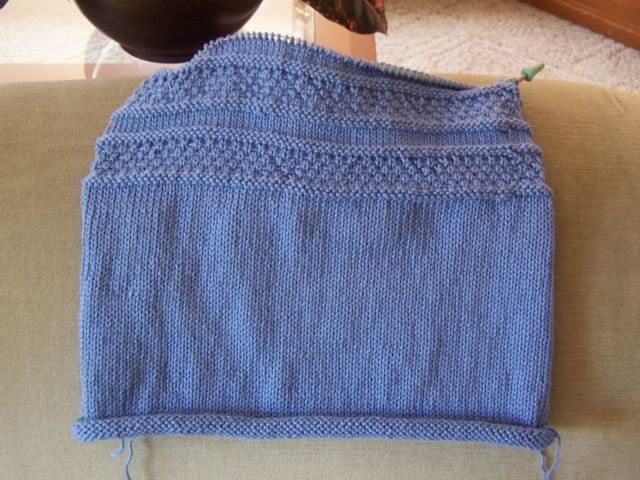 I'm using the leftover's of KnitPicks Shine Sport in Hydrangea I bought for a baby blanket at the end of 2008.
My handspun shawl is done too - I'm very happy with the way it turned out!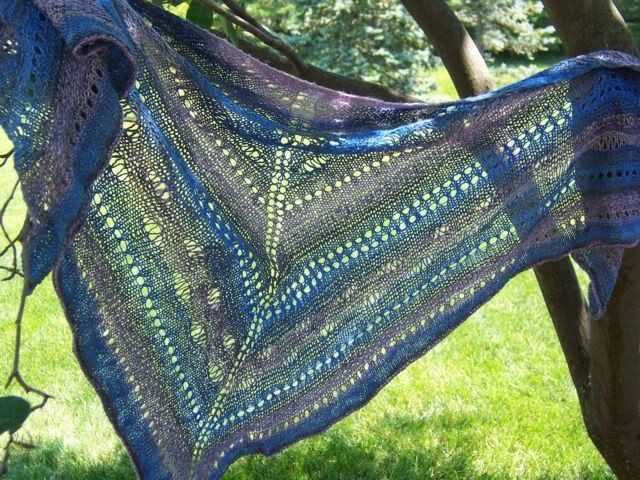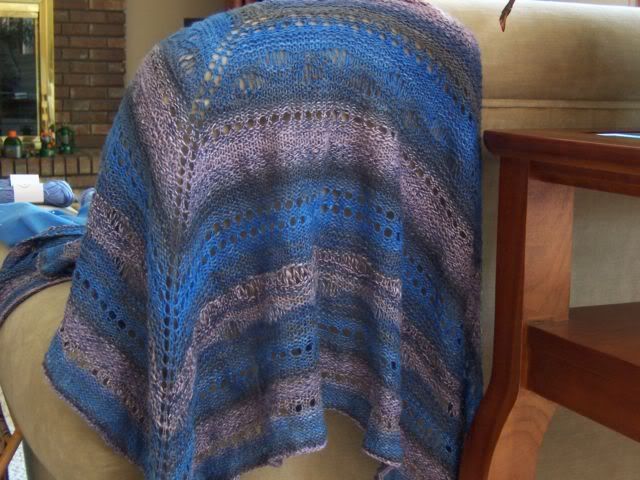 Pattern:
Faraway, So Close
Designer: Carina Spencer
Yarn: handspun, from Chameleon Colorworks Optim in Midnight
Needles: US 5
And, I'm caught up on my blogging!